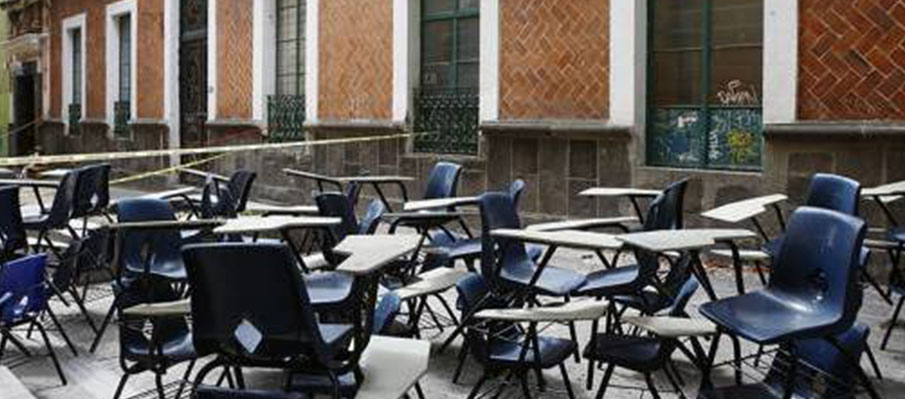 Author
Minerva Méndez Martínez
Category : Natural disasters
Subtheme Earthquake
Information
Amozoc, Puebla, January 2018, 12p., letter size.
Fund: DEMAC. Series: DEMAC Awards. Contest: It is more the hope. Testimonies of the 2017 earthquake. Published: Yes.
Reference source: Méndez Martínez, Minerva. "Carpe Diem", in Es más la esperanza.  Testimonios del sismo 2017. México, DEMAC, 2018, p. 9-22.
Abstract
Minerva, a second-year preparatory-school student, at her sixteen years, knew the great pain caused by the irreparable loss of her friend Paola, due to the earthquake of September 19, 2017. She lived through the tremor in the "Lázaro Cárdenas del Río" campus of the "Benemérita Universidad Autónoma de Puebla" (BUAP) (Meritorious Autonomous University of Puebla). She describes with great emotion the feelings she experienced: uncertainty, confusion, anguish, fear of dying, all at the same time. Her thoughts were focused on finding her parents and two younger siblings safe, she was afraid that something could have happened to them. Her mind was filled with positive and negative images, which did not end when she arrived home. The feeling of vulnerability would last a long time. The young author explains why she dared to write this episode of her life.
Keywords: anguish, autobiographical writing, death, earthquakes, family, fear, life, natural disasters, pdf, preparatory, sadness, September 19, student, tremor, uncertainty, vulnerability.