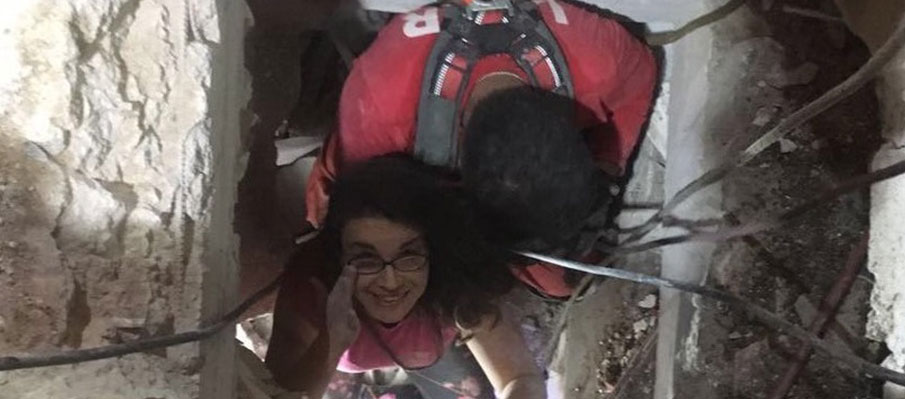 Author
Lucía Isabel Zamora Rivera
Category : Natural disasters
Subtheme Earthquake
Information
Mexico City, January 2018, 47pp., letter size.
Fund: DEMAC. Series: DEMAC Awards.
Contest: It is more the hope. Testimonies of the 2017 earthquake. Published: Yes.
Bibliographic Source: Zamora Rivera, Lucía Isabel. "Mi dulce compañía" in Es más la esperanza. Testimonios del sismo 2017. México, DEMAC, 2018, p.79-120.
Abstract
Lucia Isabel Zamora Rivera experienced firsthand the other side of the catastrophe, as she was buried under the rubble of the collapsed building at 286 Alvaro Obregon Avenue of the Roma neighborhood during the September 19, 2017 earthquake. She shares her life testimony as a survivor, from the moment in which she recalls the image of the roof that began to fall on her until after the 36 hours she remained buried. Her so conscious account of each moment allows the reconstruction of her thoughts and chats with her office partner, Isaac, and with another young woman named Paulina, who had literally fallen from the fourth floor. Part of being survivors was due to their hope that they were going to be rescued, to their chats and their love for life.
Keywords: buried, dark, death, debris, earthquakes, help, hope, life, natural disasters, office, pdf, rescue, September 19, tremor, work